Mission
OZWE creates disruptive gaming interfaces that lay the foundations of new interactive systems and patterns within virtual reality.
OZWE is a major player in the growing business of VR technologies, aiming to serve its demands and lead by example.
VR technologies are on the rise. VR devices have become easily obtainable and are within anyone's reach. These new technologies transform thoroughly the experience of interacting with the digital world.
We believe that it is time to invent new models. At OZWE the research effort focuses on the invention of the next revolutionary VR gaming experience: revolutionizing the way one interacts, physically and emotionally, with breathing and evolving virtual universes.
Values
As a Swiss company, we make no compromise on the quality of our products.
We keep on constantly improving the quality of our games and collaborate with the best research labs, high-tech companies and design agencies in Switzerland.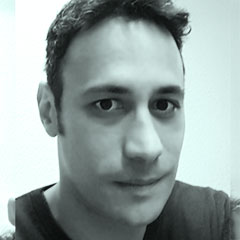 Stéphane Intissar
CEO
Local dictator, but can be nice and gentle when travelling or sleeping

Camille Müller
Art Director
Mostly harmless but don't mess with her with the wrong greenish colors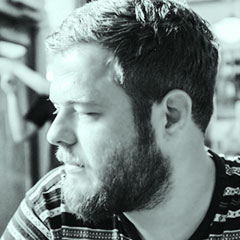 Fabrice Berger
Senior Game Artist & VFX Artist
Stéphane's slave, I'm here only to satisfy him
Yoan Santelli
Game Programmer & Game Designer
Illuminati/Reptilians conspiracy specialist (of doom). Class : monk 2/fighter 4/geek 10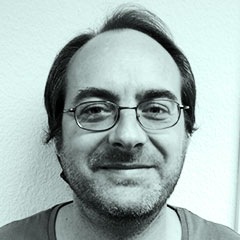 Vincent Fournié
Staff Engineer
Keeper of the git flow. Command line explorer.
Andrea Rovescalli
Game Programmer & Game Designer
…

Jocelyn Weiss
Technical Director
The good, the bad and the ugly.

Yann Piller
Game Programmer & Game Designer
Lunch hour is the best hour of the day.

Ramiz Morina
2D/3D Game Artist & Illustrator
Comfort zone… until the next challenge.

Alma Moya Losada
Head of Marketing and Communications
Marketer & people-person, always on the lookout for new ideas. Nature & sports lover, always seeking new adventures.
Nathalie Bovard
Administrator
Seniority tends to wisdom.

Flyermann
design & business consulting
tikimatic.com
A Brief History
2008: Foundation
Ozwe was founded in April 2008 around this idea: to invent a computer that is fully controllable remotely through gestures. At that time this kind of idea was relatively uncommon. There were just a few teams in laboratories experimenting with new technologies about perceiving a 3D environment. Everything had to be invented.
2009: QB1, A New Kind of Personal Computer
The QB1 was made of a screen at the top of an jointed neck, equipped with a 3D camera invented by OZWE Games. The machine was able to track visually  the user and to surround him with an interactive halo.
The QB1 was programmed to stay in front of the user to bring interactivity where the user happened to be.
Early versions of the QB1 were bought by Samsung and Logitech.
2010: Bookapp.com
Bookapp.com is a joint-venture which ambition is to help the actors in the publishing industry reinvent their own know-how in the digital era.
Bookapp has been working closely with authors, editors, publishers, distributors, bookstores and libraries to help them adapt their existing practices based on printed documents to new reading interfaces.
2014: Anshar Wars and VRtillery for the Samsung Gear VR Innovator Edition Launch
OZWE lays the foundations of an invention in terms of gameplay, which puts the company a length ahead of almost all its potential competitors.
Anshar Wars is one of the games that received the most positive reviews since its first displays.
With the Gear VR Innovator Edition, Samsung put the device in the hands of OZWE — amongst others — to craft amazing immersive experiences.
2015: Anshar Wars 2 for the Samsung Gear VR Commercial Launch
While most games on Gear VR are stationary, Anshar Wars 2 utilizes the un-tethered nature of the Gear VR to let the player move its ship in all directions in order to complete the mission objectives.
Anshar Wars 2 represents the pinnacle of phone-powered VR technology. It combines 360-degree movement, multiplayer, voice chat and the Oculus-powered ability to record screenshots and gameplay while playing.
2016: First Cross-Game Available on Gear VR and Rift
Samsung bundled its Galaxy S7 phones with a free Gear VR headset and Anshar Wars 2 amongst six virtual reality games, which included popular titles such as EVE:Gunjack and Land's End.
Anshar Wars 2, renowned for its success on Samsung Gear VR, was made compatible with Oculus Rift, becoming the first cross-game (and cross-buy) ever available on both models.
2018: Anshar Online, joining the worldwide release of Oculus Go
In partnership with Oculus, OZWE Games presents Anshar Online, the first MMO that brings all Oculus players (Gear VR, Oculus Rift, and Oculus Go) together in intense battles.
OZWE's developers have boosted the social aspect of the game, and that's why Anshar Online offers​ robust multiplayer gameplay including PvP deathmatch mode, co-op missions​ and contracts ​or racing​.