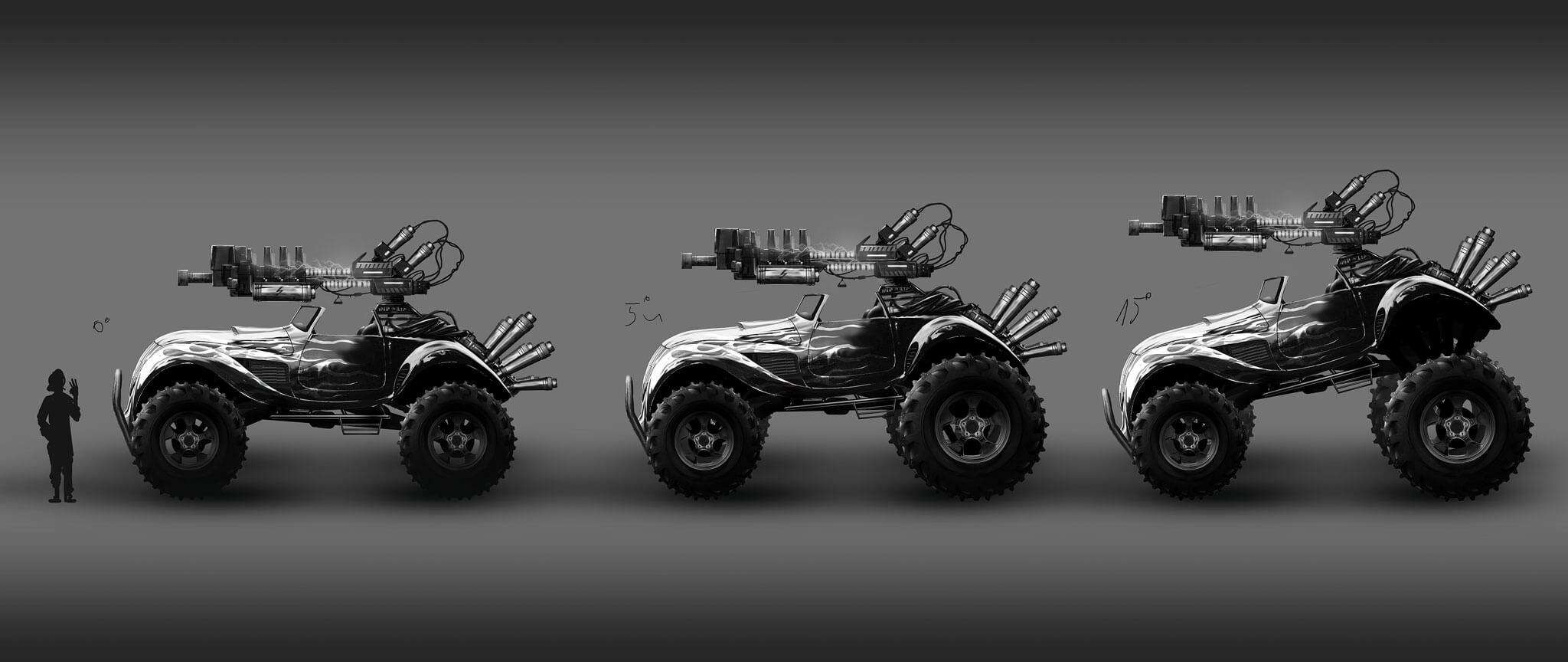 Behind-the-Scenes of 'Death Lap' with Ramiz Morina, 2D/3D Game Artist & Illustrator at OZWE Games
Tell us a bit about yourself (studies, work experiences,…).
Drawing since he knows how to hold a pencil, after obtaining his CFC, he began studying contemporary art in the canton of Valais.
Passionate about comics, cartoons, and manga, he has been exploring art and design from a large number of different techniques and mediums, from painting to linocut, from clay sculpture to sculpture and digital sculpture. He quickly became an illustrator and began to study a Master in Video Games and Game Design, where he learned 3D modeling and the art of video games.
Graduated and with his Master completed, his career led him to work at the Ecole Polytechnique Fédérale de Lausanne (EPFL), and Moka Studio. And in 2018, he joined the OZWE team, where he found an ideal framework of technical and personal challenge.
What role did you play in the development of Death Lap?
I joined Ozwe at the start of production in September 2018, as a concept artist and 3D modeler. My role, in the beginning, was to conceptualize, model, texture, and integrate the elements of the game. Little by little, I had a lead artist role on the project; this is why I've created the majority of the scenes.
Who are the people who have influenced your approach to design?
It started from a very young age, and as an artist, it is not us, but our works that inspire people. When I discovered the Knights of the Zodiac, Dragon Ball Z, Biomega, and Naruto, a little later, my motivation to draw every day started. At first, I wanted to become a mangaka, that's why I started a school of art as soon as I could, which allowed me to learn different styles and techniques and to open up to different visual univers. 3D came later with video games and cinema, and now I use it in 95% of my work.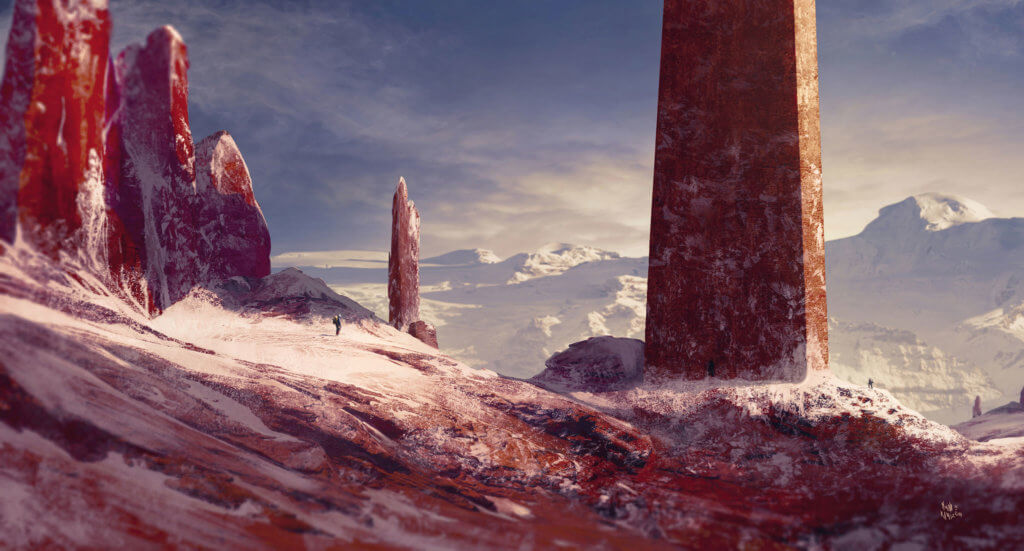 How do you stay informed about the latest design trends?
I'm subscribed to different companies that produce programs for games and films in the industry. Still, generally, every six months, there are specific minor or significant updates, you must be in the loop and stay attentive.
What are the steps to your creative process as a designer?
The minimum: An idea, a pitch. A description in a few lines on the subject.
Visual references.
Make the concept in 3 proposals (drawing / photo bashing).
Block the general shape in 3D.
When it comes to my work, I already have the visual in mind. Most of the time, I go in a direction opposite to the original idea after the first 20 minutes of creation because one stroke brings another, and that brings other ideas. I let work stand for a few days, even weeks, when I consider it finished, which allows me to have a fresh look and adjust afterward.
What are some tools of the trade you could not live without?
Paper, Pencil, Photoshop, Maya, Zbrush, Substance painter, and a game engine. With these five programs, you can do any visual project from A to Z.
What do you enjoy most about your work?
Most of the time, what I love is just creating. Whether it is drawing, modeling, sculpting a monster, or a car, a character or a house can import realistic or caricatured as long as there is a large share of creation. It energizes me.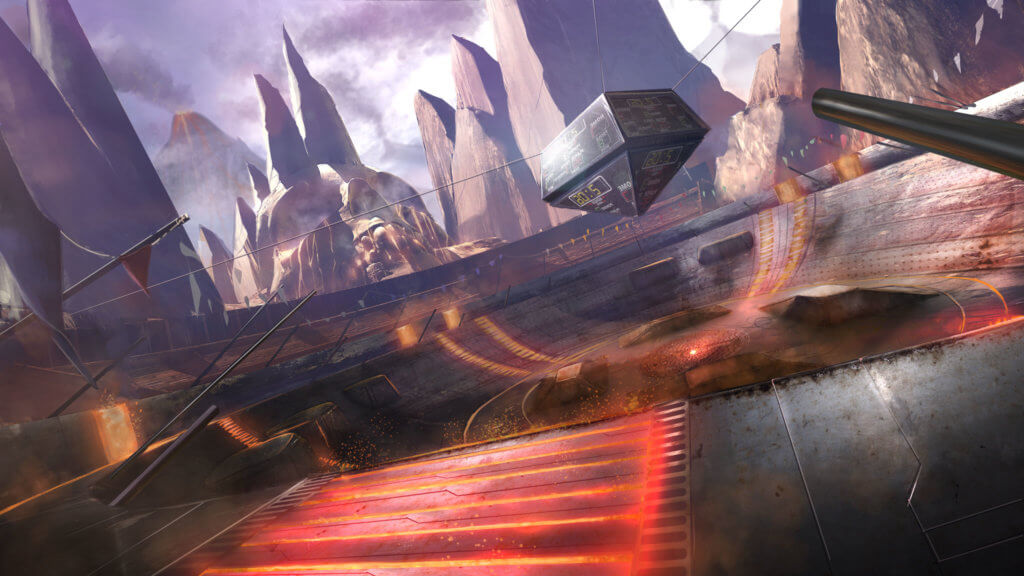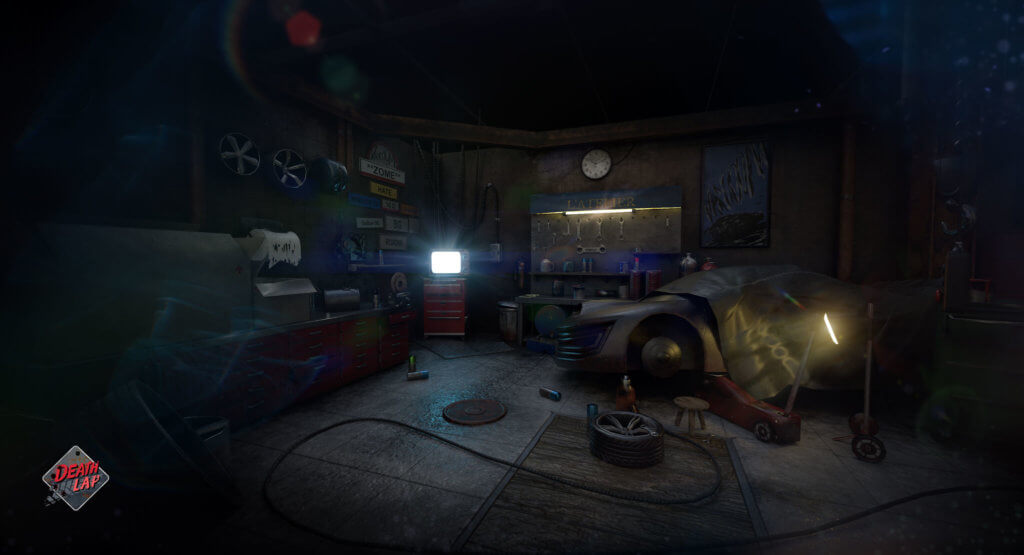 What are some of your personal and professional goals for the future?
For the future, why not continue this momentum, participate in different projects as a 2D and 3D concept artist. Seeing fields such as architecture, design, teaching, or even becoming freelancer! But above all, apply what I learned to my unfinished personal work!
What's your favorite part of the game and why?
I prefer the game in the 3rd person because I find it more fun, and the driving can be more dynamic without being bloated.
More details about his work on:
Instagram: @ramiz_ng02
Website: https://morinaramiz.wixsite.com/ramizmorina
Take the wheel in Death Lap, now available on