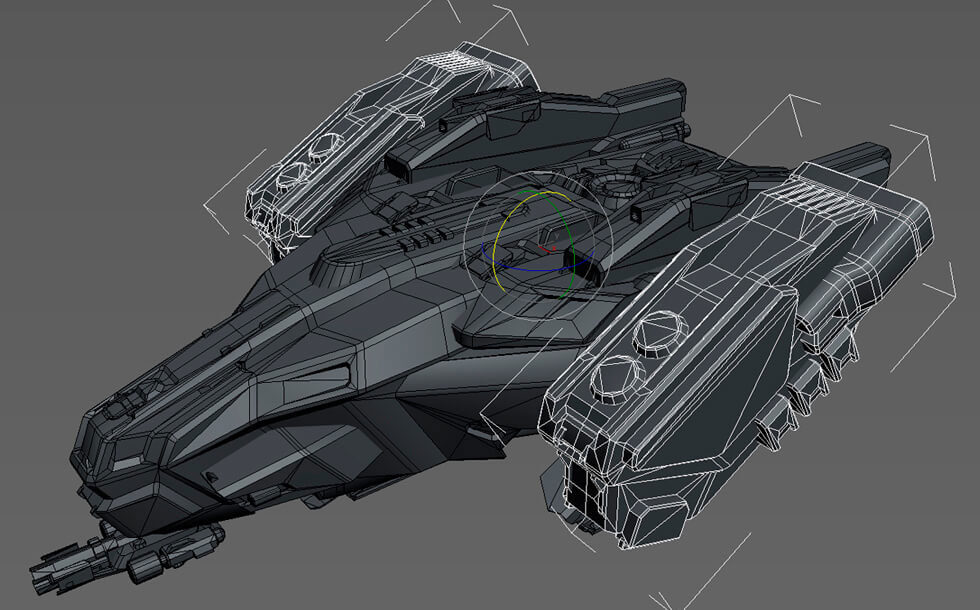 Anshar Online Spaceships: Interview with 3D Artist Stephane Chasseloup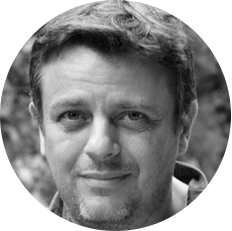 Stephane is a 3D Artist, currently living and working in Asturias, Spain, and originally French. He considers himself a self-taught 3D artist; since most of his knowledge and proficiency has been through self-directed learning with books and practice.
He has worked in publishing, print, and advertising. In the '90s, he started to publish some of his 3D works on forums and got contacted by some companies to create all kinds of 3D stuff, so he decided to bet on this new way and finally found his path. Stephane loves working as a freelancer, considering this a highly stimulating activity as well as an exciting challenge.
By Alma Moya Losada @ OZWE Games
How do you get inspired creatively?
One of my biggest inspiration was the first time I watched the movie, Alien. It was so amazing to see those new space designs. Inspiration is everywhere – artists, movies, military stuff, eye-catching objects, etc. When I see something, for instance, a military aircraft, I think, what if I imagine this plane in 50 years ahead, add more engines, change shapes, and so forth. It is amusing, those things come or not.
Could you describe your general 3D workflow?
It is the classical pipeline that uses all digital artists. Starting with the basic scanned 2D concept on paper, then adding some color schemes and shadows with a 2D software to see how the model could possibly work. At last, you design the 3D model, respecting the polycount attributed, when satisfied it comes the most "annoying" part, unwrapping, before going onto my favorite 3D painting software. When I have finished the textures, I use the toolbag to prepare the renders, lightning, and other beauty passes to create images for sharing on social media or with the clients.

— Modeling part and defining details.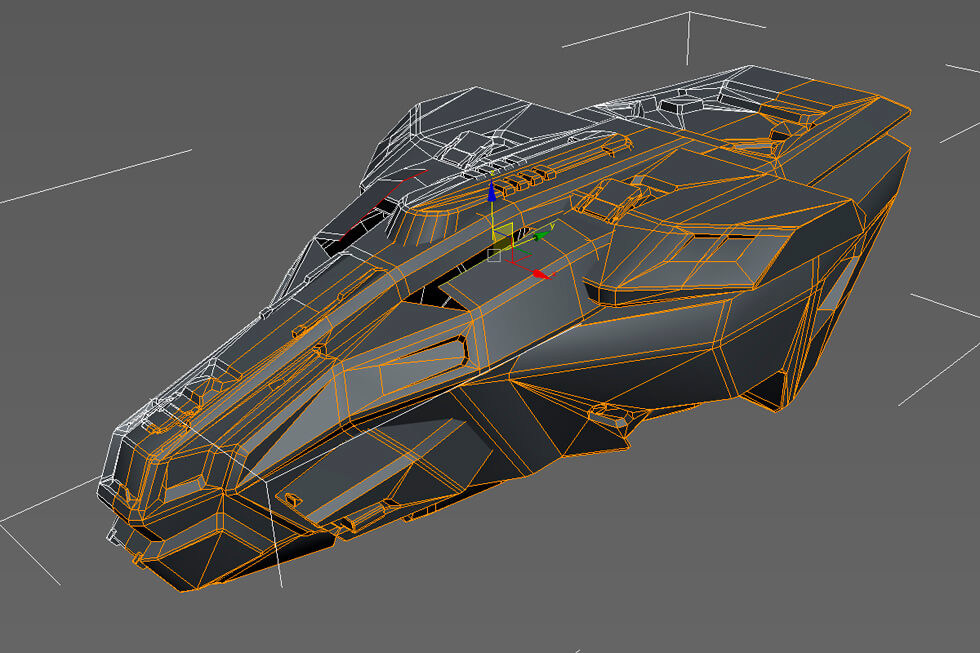 — 3D Modeling finished.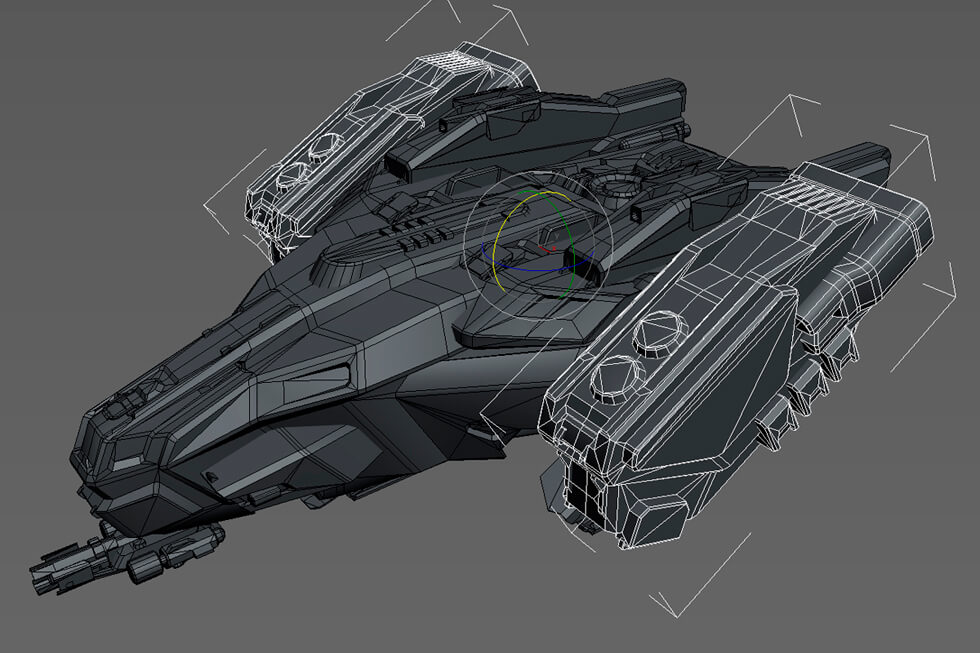 — Adding textures in substance painter.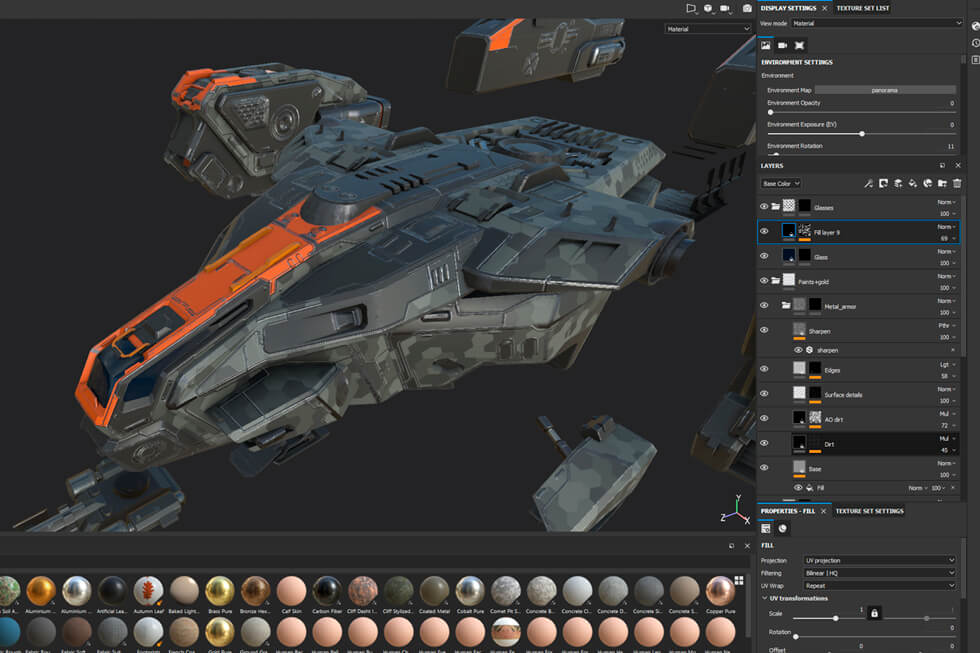 — Settings for beauty renders on Marmoset Toolbag, working with parameters on roughness and metalness to give a better and realistic aspect to the final images.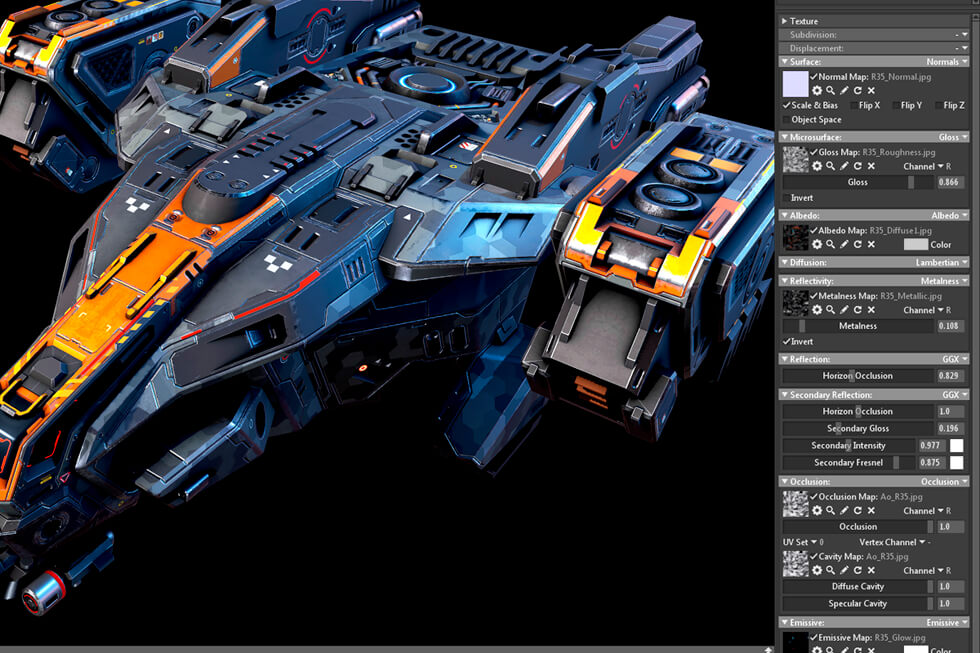 Which one is your favorite spaceship, and why?
The "Mercenary Mothership" is my favorite, I like a lot his aggressive pirate and mercenary look, and the color scheme is excellent, you want to shoot at him or approach it.
Could you please tell us your top 3 tips for creating realistic renders?
The best is to study how the lights work on every surface.
I highly recommend to leave your PC screen and go outside to observe your surroundings and visualize how to set up your lights and environments in your preferred software to recreate what you see.
Sometimes, I see artists who misuse the depth of field settings in models with considerable dimensions, for example, a tank which gives a threatening aspect rather than a toy aspect.
What software do you use for your concept work?
I started to use Gimp; it's free and straightforward to configure to start painting on your scanned 2D concepts. When my 3D model is done comes one of the best parts: start 3D painting with substance painter. You can add all kind of stuff, work with alphas, add dirt, scratches, plenty of textures, it is really the best software to add painting to your models, for 3D I used 3ds Max but now I'm trying to focus on Blender.
Could you tell us more about Anshar Online, and what makes it such a particular project?
Stephane Intissar, CEO of OZWE Games contacted me after seeing some of my 3D models on the asset store. I worked remotely from my home and had some remote conferences with the OZWE Design Team. I was in charge of the modeling and texturing of some of the ships in Anshar Online. The OZWE Design Team send me some 2D concepts to visualize the shapes, so I started the 3D part and some quick feedbacks, when I got the Ok, I started the texturing and renders. I enjoyed the project because the OZWE Team gave me almost a total freedom on the process.
Are there any tools you'd like to learn?
I want to start learning Zbrush (the alien software). It's an excellent software, but the first time you open it, you enter in a new universe, and it does not work as you expect, it is not like the rest of 3D software (3ds Max, Maya, Blender, etc). It is a little frustrating, but the best part is that it looks like you are clay modeling. The most attractive goal is animating characters; when I watch Pixar movies I really enjoy it, and it's a new challenge that I would like to start, but I need to find some free time.
. . .
We hope you took pleasure in reading this blog post, and you learnt something.
Discover more info & tricks about the design and development of Anshar Online
We will be posting more, stay tuned!