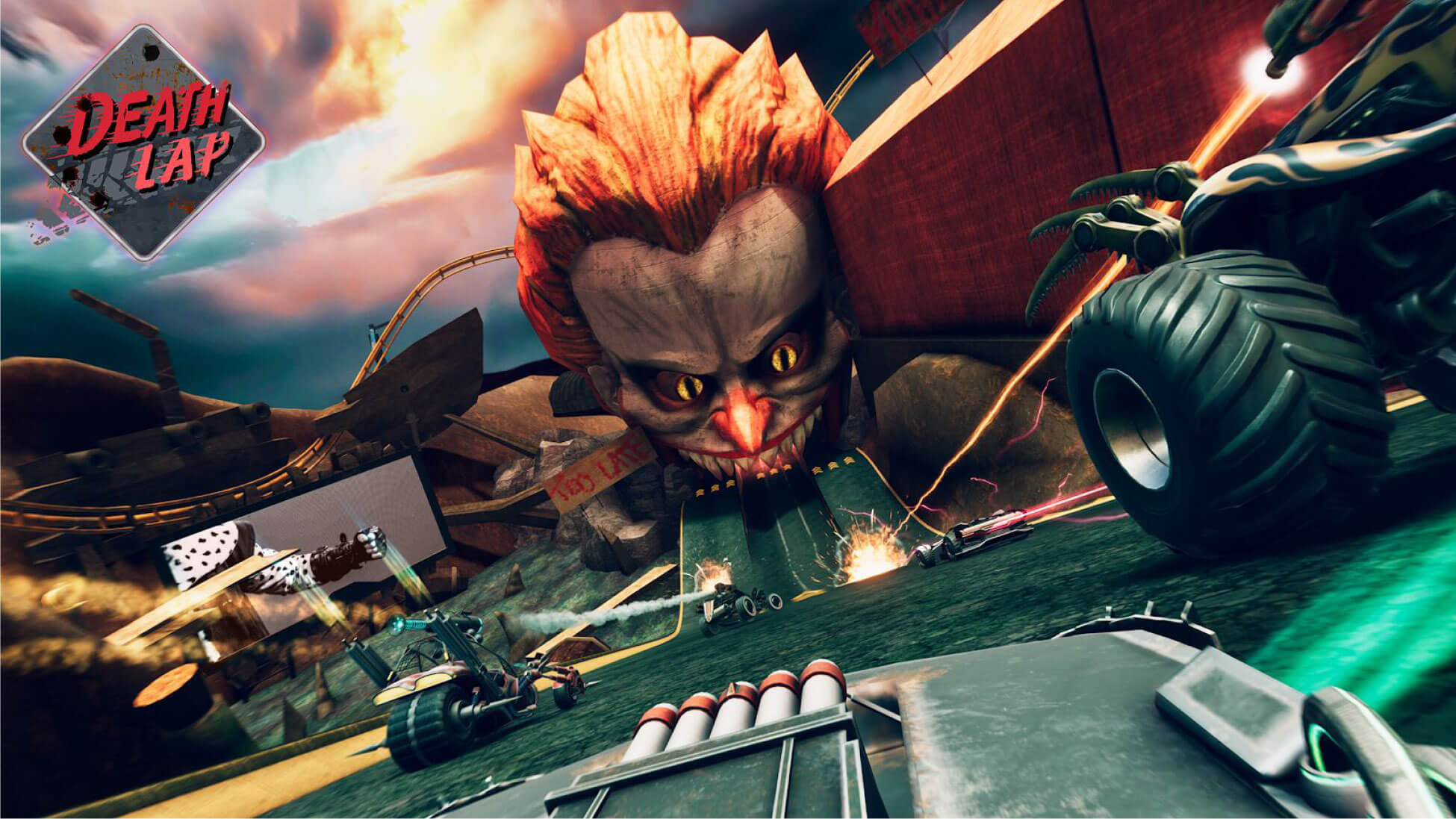 Behind-the-Scenes of 'Death Lap' with OZWE Games Senior Game Artist and Visual Effects (VFX) Artist Fabrice Berger
Last month, OZWE Games launched Death Lap, and within the first week, Death Lap reached the top 3 on the best-selling apps on the Oculus store, besides winning the 'Best VR Game' prize at the 2019 Halo Awards.
Fabrice Berger, Game Artist, and Visual Effects (VFX) Artist joined the OZWE team in 2014. He has worked from concept art and storyboards to polishing and final art. Fabrice has created the visual elements of characters, scenery, objects, vehicles, surface textures as well as the visual effects in this frenetic VR title.
What role did you play in the development of Death Lap?
My role was to create content for Death Lap from concept, 3D assets, car, environment props, and level design for various races. I was in charge of creating and implement the 3d models, making special effects and lighting inside Unity.
Who are the people who have influenced your approach to design?
Many designers, photographers, and filmmakers have inspired me from Olafur Eliasson, Tinker Hatfield, Tom Blachford, Todd Hido, Pixar, George Lucas, Steven Spielberg, Martin Scorsese, Ridley Scott, Quentin Tarantino, and The Wachowskis. But most recently, Christophe Brejon and his blog CG CINEMATOGRAPHY changed my perception of how to frame a picture and gain a better understanding of lighting and colors.
How do you stay informed about the latest design trends?
I follow multiple Discord channels with people who work in 3D, including a diverse range of industries such as movies, video games, automotive,… I also follow channels from different software like Maya, Substance Painter, ZBrush, and Unity. Last but not least, Youtube is an excellent platform to get the latest news about technologies.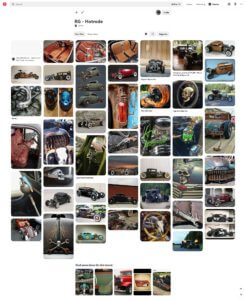 What are the steps to your creative process as a designer?
When I start a new project first, I watch things that inspired me like movies, series, and animations. After I go to my resources, I kept during the years from Artstation, Pinterest, or Evernote and generate different mood boards of all sorts of things I like from photos, objects, color palettes, websites, movies, etc. Sometimes I get inspired by something or a place I was not looking for like going in the parc with my family or during travels.
What are some tools of the trade you could not live without?
I think the software Substance Painter. It's an incredibly compelling software that lets artists make a rapid realistic prototype and very high details 3D models. It helps a lot with low poly count and a small amount of texture because in VR and more specifically in mobile VR, we don't have a lot of resources, and we have to produce beautiful 3D environments with a minimal amount of triangles or textures.
What do you enjoy most about your work?
What I enjoy the most is also sometimes what I hate the most. In the VR industry, we must always use the latest technologies, tools, and software. On the one hand, it's stimulating to learn from so many new techniques. On the other hand, I would love to create 3D assets without any constraints of polygons, textures, lights, shadows, or particles.
Tell us about a piece you're most proud of to date.
The three cars I created "The Rodder Z60, The Phoenix and The White Wolf". It was quite challenging from the shape to the optimization of the mesh due to the mobile VR constraint. We only have one texture for the entire car, and we have to create cool vehicles with their own identities and weapons. We have to keep it nice on multiple angles from the cockpit view, third view, but also when other players are around the car.
Another difficulty was to include the weapons on the cars. I wanted to integrate the weapons nicely with the shape of the car, and also, each vehicle must be recognizable from a far distance. Also, players want to know if an opponent can pass them from the side or if they can hit them directly from the back. It was an exciting challenge, but in the end, all the cars look very nice and unique.
What are some of your personal and professional goals for the future?
I would love to do more personal projects and specifically organic 3D model that I can print in 3D like figurines you can find on different websites like sideshows. And on my professional side, I would like to keep working on the video game industry or why not try out the movie industry.
Take the wheel in Death Lap, now available on