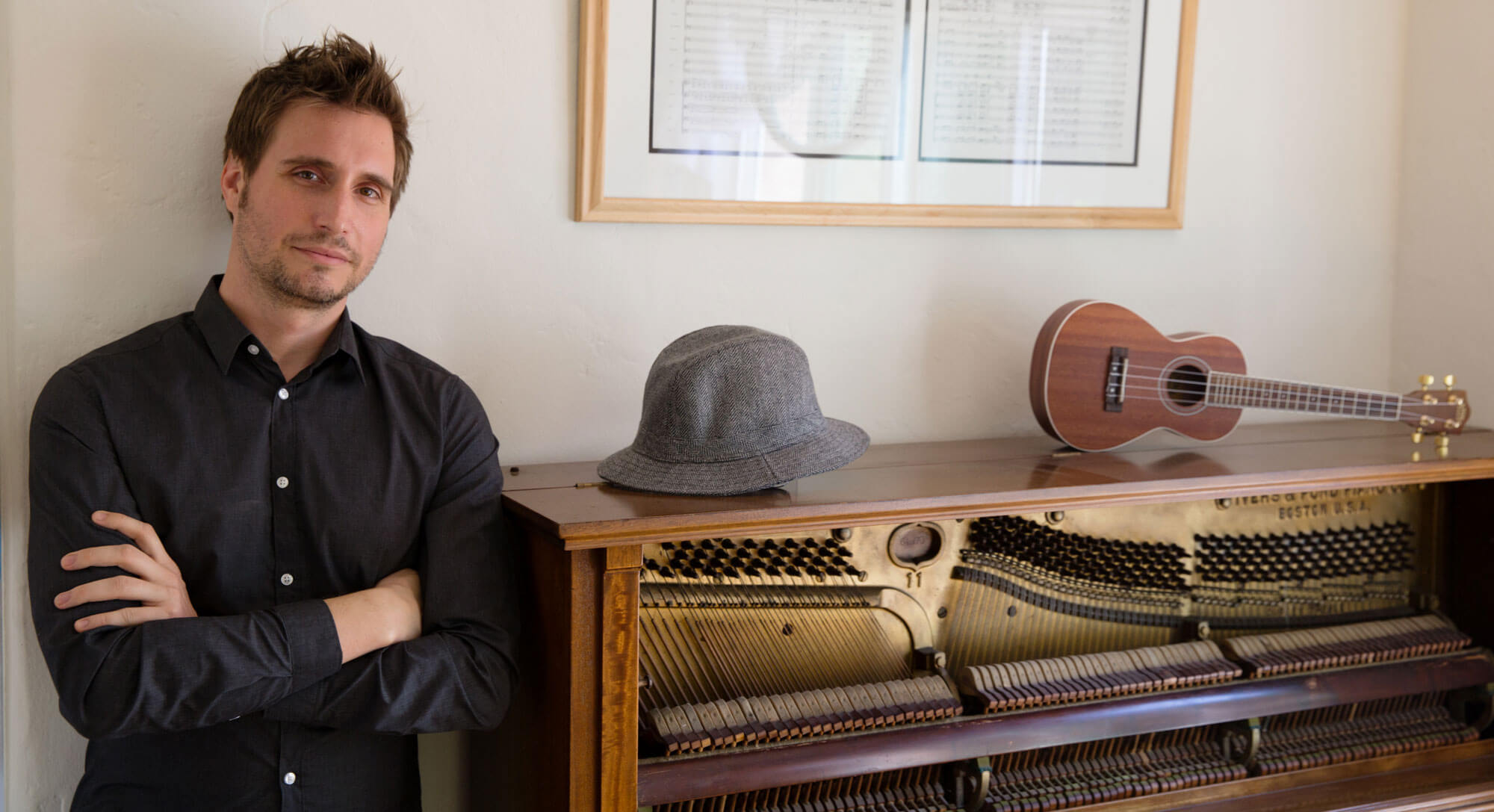 How to Compose Music for VR Games: We ask Erik Desiderio, Anshar Online's Composer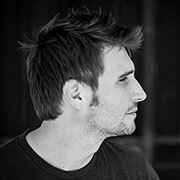 By Alma Moya Losada @ OZWE Games
Tell us a bit about yourself (studies, artistic and educational background), work experiences (It seems you are currently working freelance. Have you also worked with a standard full-time employer? If so, can you go into some of the differences you saw in the process, timeline, etc.?).
I'm originally from Washington, D.C., but I live in Los Angeles now. I started as a guitar player and later played bass in my college orchestra, in the big band and a healthy dose of rock gigs at night. After college, I toured the world performing on cruise ships, and later in a hip hop band opening up for the Roots and Tribe Called Quest. When studying at New York University, I transitioned into composition, where I earned my Master's Degree in Music. Soon after graduating, I started working on film and TV projects, shows and movies I worked on won an Emmy and an Academy Award!
After moving to Los Angeles, I worked for Danny Lux (Grey's Anatomy) and Trevor Morris (Vikings, The Tudors), which were full time jobs with intense deadlines and long hours. My freelance career picked up, and I had the good fortune of working with Scopely and CBS Interactive as audio director for Star Trek Fleet Command, where my music was nominated for a Game Audio Network Guild Award. Previously I had composed music for Diablo III: Rise of the Necromancer by Blizzard Entertainment, and the Adventure Time VR game for Cartoon Network Games. The team at Ozwe brought me on board after I met them at GDC, and had heard my music for Adventure Time and other projects. Working as a freelancer is much preferred, as I can set my own hours, and I'm more in charge of the projects I work on. 
What inspired you to pursue a career in music? 
My grandfather was a guitarist who played with Tony Bennett, but he died before I was born. When I was a kid, my grandmother showed me his guitar, an old Gibson Archtop jazz guitar from the 1930s, and challenged me that if I could play it well enough, I could inherit it. So that ended up being a great motivator to practice! Sure enough, when I was fifteen, I came home from my visit to Grandma's house with an amazing vintage guitar.
Who were the most significant influences on your musical life and career? 
I saw Star Wars when I was 2 years old, and my parents bought me the soundtrack album. Hearing John Williams' music was hugely influential on getting me interested in music for media and making me aware of the art of the film score. Another inspirational piece of music was the theme for "The Simpsons" by Danny Elfman. Hearing it week after week growing up made me a very energetic kid.
Who are your favorite composers and musicians?
Danny Elfman is probably one of my all time favorite composers. I saw Tim Burton's Batman as a kid, and the score enhanced the director's vision so well and in such a unique way that it lodged itself in my subconscious, and became a huge influence later on when I started composing music for media. I've been able to see him perform "A Nightmare Before Christmas" at the Hollywood Bowl with a live orchestra, and I even dressed up as Jack Skellington for the concert.
Where did you find the inspiration for Anshar Online (AO)?
The concept art for AO is very evocative, so there was always a lot of inspiration flowing whenever I would look at it. One of the main influences for the music early on was the score for the Starcraft series. It has a strong dark science fiction sound to it, and works perfectly with a technologically advanced setting that has moral ambiguity. There was a bit of Blade Runner and Star Wars influence in there as well. 
Which one is your favorite AO song, and why? Or of which song are you most proud?
I really love the way everything came together for Nebula Encounter. There is an excitement and energy that is captured with the piece and it hopefully motivates the player to focus.
Nebula Encounter
How would you characterize your compositional language?
I like to create energetic soundscapes that feature the sound of an orchestra with highlights of electronic sound. A lot of the Anshar Online music also has a dose of melody and bombastic flare, it gets really exciting during some of the more action packed moments when the player is on a mission and under attack.  
There are so many different tools for composers and musicians to use these days – what software|tools do you use for your work, and why? 
I use a combination of Cubase for composing and Pro Tools for mixing my music. The orchestral elements were composed and mixed using virtual instruments – I have a ton. Some of the electronic textures were made by taking recordings of jet engines (I couldn't get a spaceship engine sound, haha) and warping it with audio tools on the computer to create something new and unique. 
Could you describe your general workflow?
Working with the rest of the team at Ozwe was a very collaborative process. They would send me concept art at the early stages, and later they sent gameplay videos to guide me and give artistic direction. The art was so inspiring! They made it easy to write the music because there were so many cool and evocative images to look at. I would send them sketches of the music, short 30 second clips of different ideas that I was creating. They'd listen and give me notes about what they liked and give more detailed direction from there. Next I'd extend the tracks to full length, they would add them to the game, and we'd make sure the game worked with the new extended tracks.
Could you tell us more about Anshar Online, and what makes it such a unique project? Could you explain some of the aspects you've worked on? Could you share some challenges and things you loved about working on AO?
Anshar Online is unique in many ways, but one of the most interesting aspects of it is how the whole story and world revolves around the hub of Judgment City. That's where you accept missions, do PVP or races through the city. There are contract, escort, and assault missions. Every mission and location needs to sound unique and have a different energy to evoke the specific environment and keep the player engaged in the game. So I worked hard to give each location a distinct character by having a different sound palette to make a good fit. One of the locations, Omnia Prime, has high tech buildings that look like pyramids, so I added some ethnic influences to the music:
Omnia Prime
That was a particularly fun way to approach the music. 
Could you please tell us your top 3 tips for creating Gaming & Virtual Reality (VR) music? 
1. Try to get into character. Look at the art and gameplay and really try to imagine being in that world, or in the cockpit of the spaceship. Turn the lights out in your studio, hear the music in your head before you start writing. Focus on the energy and tone of the game and capture it in your music.
2. Come from an emotional place instead of a technical one. There is so much new technology for making music, but the music still has to excite and grab the player emotionally!
3. Try using Binaural sound processing for your music. It's a technology that will allow you to mix your music in 3-D when it's played back in headphones. You can have instruments and sounds be above your head and below you, but make sure most of the music is still focused in front. 
Any takeaways? Valuable lessons?
It was great to work with Ozwe on Anshar Online, they were excellent collaborators, and the project was so much fun. Thanks for interviewing me!