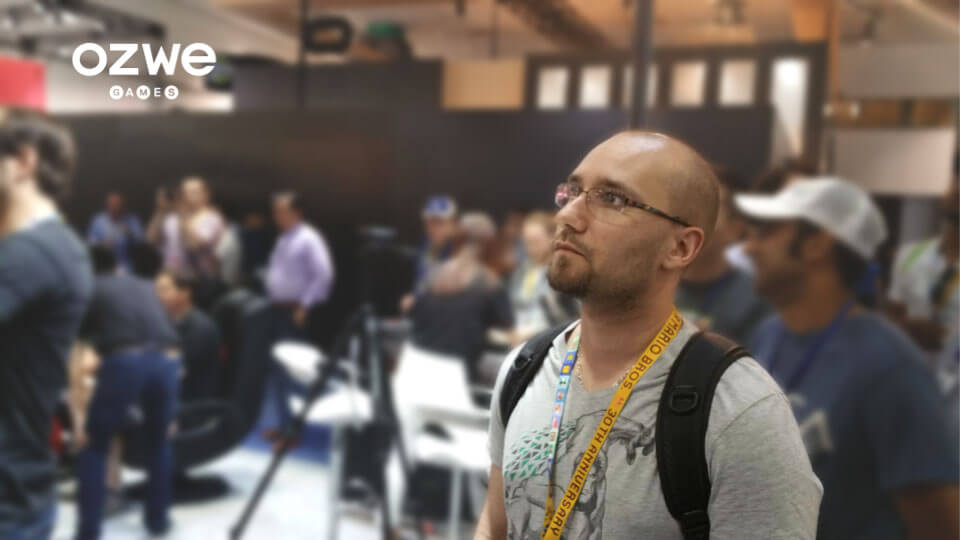 Meet The OZWE Team: Yoan Santelli, Game Designer & Game Developer
Born in France, tech-savvy and passionate about gaming, he studied game design. He has worked in game design and game development for the last ten years, gaining experience in mobile, PC and Virtual Reality (VR).
In 2014, he moved to Switzerland to work at OZWE Games and specialised in virtual reality games. Today, he is one of the highly skilled devs behind the success of Anshar Wars 2 and Anshar Online. An expert of the Unity engine, exceptionally trained in cross-play and cross-platform, together with a solid knowledge in mobile VR optimisation techniques.
Out of the office, he likes retro gaming and pixel art. He loves martial arts, and he is a super handyman, always finding technical or mechanical problems to solve.