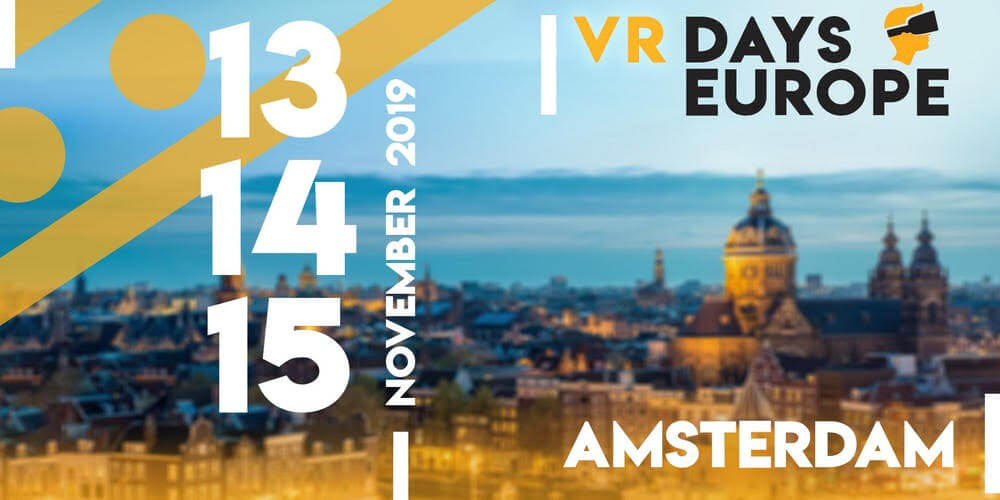 Ready for VR Immersive Fun: VRDAYS Europe 2019!
VR DAYS EUROPE 2019 – where realities meet
13-15 November 2019 | Amsterdam
With the 5th edition of VR Days we will do just that. That is why we call the Lustrum Edition. In ancient Rome the lustrum was the name for the sacrifice and celebration of a five-year period. A moment to reflect, unite and look ahead. VR Days is a 3-day conference and exhibition on Virtual, Augmented and Mixed Reality content, creativity and innovation.
Come join OZWE for some VR immersive fun at @VRDAYS!