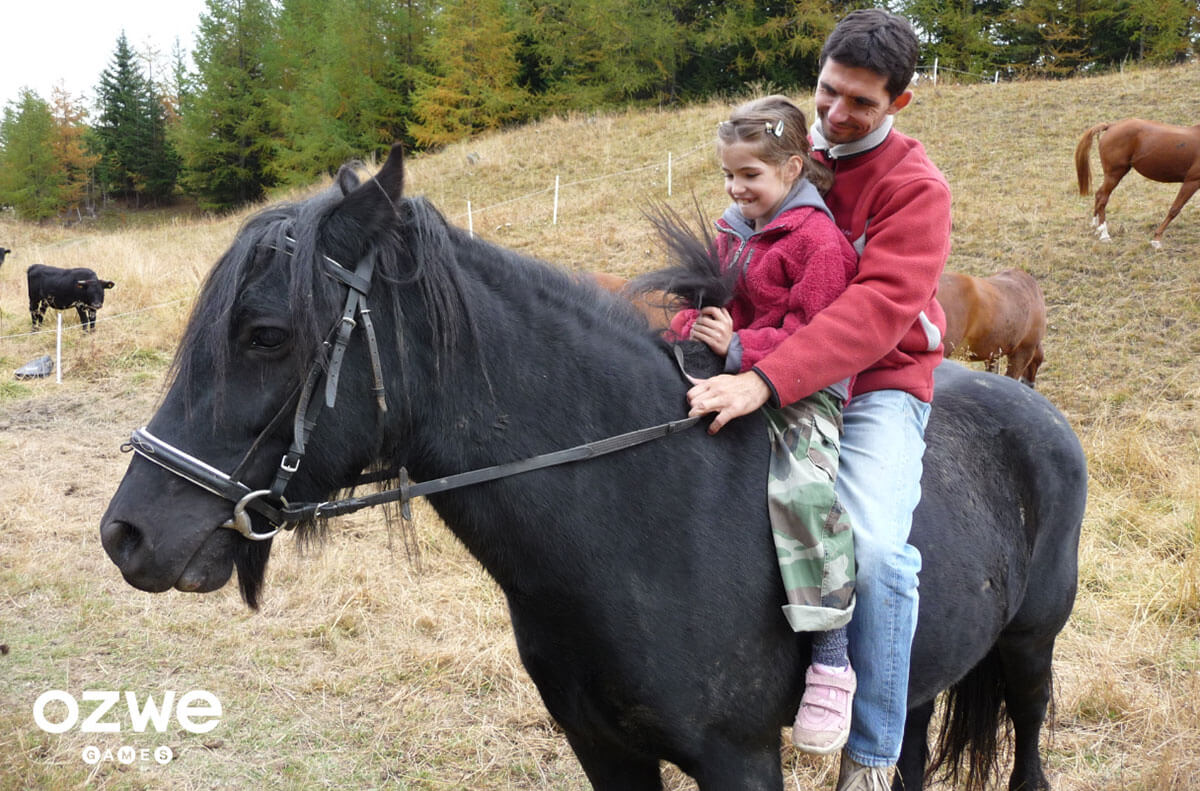 Meet The OZWE Team: Jocelyn Weiss, Technical Director
Since his first readings, Jocelyn has been particularly drawn to rich imaginary worlds and medieval history. This naturally led him to role-play and storytelling games.
In the mid-'80s, he discovered video games and thanks to a summer work he bought his first computer, an Amstrad 464 cassette and started to explore the basics of programming.
He did his first internship at Cocktel Vision, the studio that released the popular ADI & ADIBOU educational ludo games. Consequently, he was hired to work on the suite for the next three years. Simultaneously, he took the opportunity to complete a DEST programming.
In 2000, he released his first game Economic War at Monte Cristo in Paris. One year later, he became the Project Manager and Lead Developer on the Secret of the Nautilus, overseeing all the stages of production, including hiring the entire team until the delivery of the "Gold disc" for mass production.
Initially, rare were x86 computers with arithmetic coprocessors. Later, the first graphics came. Each year, he had to reinvent himself and relearn everything, and that's what makes his career incredibly exciting.
The arrival of MMORPG and a startup recruiting for a big project made his move to Switzerland. In between, he spent a year in England at Codemasters to work on Race Driver GRID. He also worked on games like Mortal Kombat, Gauntlet, The Witcher, and many more.
During all these years, the evolution of computing and the increasing demand for better graphics favored him to specialize in Graphics Programming.
Next, he joined Mosketch, 3D character animation software, producing more realistic and alive animations thanks to the increase of the GPUs computing power.
Today, Jocelyn is the Technical Director at OZWE Games, working at the forefront of technology, building the future of virtual reality (VR).
He is the proud dad of a young girl. In his spare time, he loves snowboarding, hiking, and spending time with his family.
Meet other team members