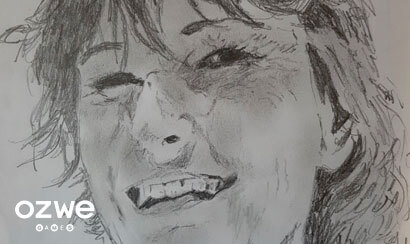 Meet The OZWE Team: Nathalie Bovard, Administrative Officer
Born and raised in Switzerland, she spent about two years studying, travelling and working as a waitress in a French restaurant in Oakland, California.
She came back to graduate at the EHL "Ecole Hôtelière de Lausanne". During her studies, she did several internships in the Swiss-German speaking part where she trained her German.
Professionally, she has led and evaluated restaurants. After a time in hospitality, she decided to change her career and start working as an Administrative Assistant in various offices.
In 2017, Nathalie joined OZWE, as our Administrative Officer, where she provides administrative support to ensure efficient operation of the office as well as organise the team travels. Simultaneously, she is working at other companies.
Nathalie is a proud mum of three, one girl and two boys. In her free time, she loves skiing and walking in nature. She enjoys cooking as well as spending quality time with family and friends.
Meet other team members