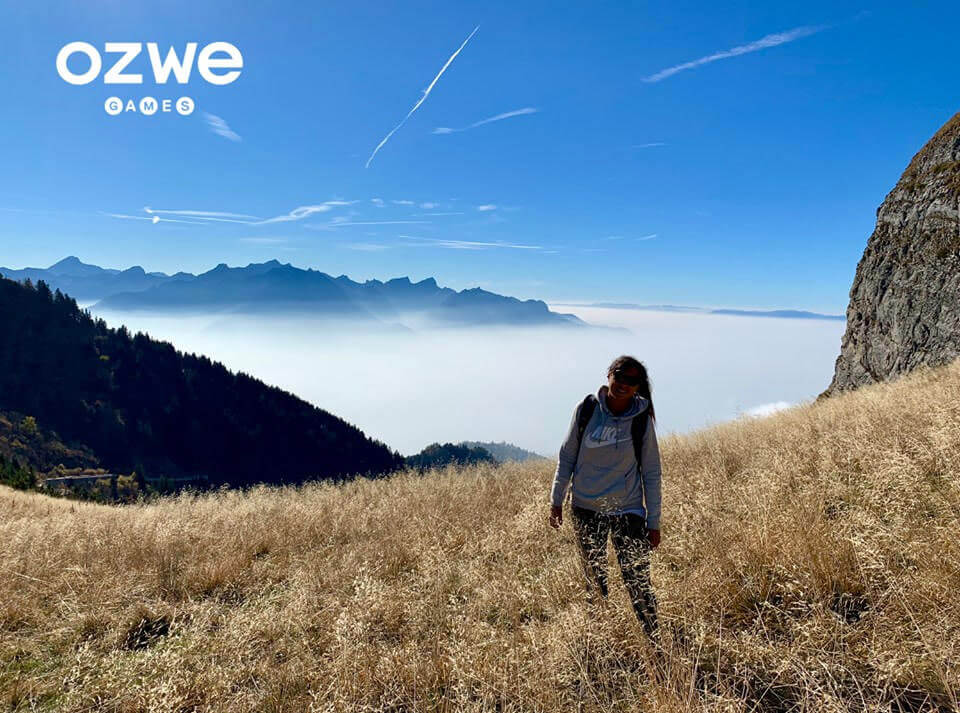 Meet The OZWE Team: Alma Moya Losada, Head of Marketing and Communication
Alma has worked in marketing and communication for eight years, gaining experience in virtual reality, gaming, women empowerment, education, MedTech, and communication. Her areas of expertise are strategic marketing, communications and public relations, media relations, and digital/social media, storytelling and writing, event marketing and promotion, and best practices in Diversity and Inclusion (D&I).
She is currently combining her career as Head of Marketing and Communication at OZWE Games with her role as an entrepreneur, launching her project Aequaland. Alma is also a Committee Member of the BPW Lausanne.
Originally from Spain, she studied a double master's degree in Business & Marketing; and Communication & Public Relations in Valencia, Spain. In 2012, she moved to Switzerland and began her professional career.
Alma loves nature and outdoor sports like skiing, wake-surfing, scuba-diving, hiking, running, and biking. She is a foodie, enjoys especially good food and wines. And last, she is at heart, a globetrotter continually planning her next adventure.
Meet other team members